Features
Research
Washington hesitates in response to state efforts to legalize marijuana.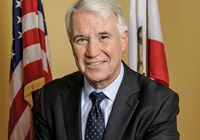 Table Talk
George Gascón, former LAPD officer and now district attorney of San Francisco, discusses sanctuary, policing and public safety.
Sketches
Exclusively Online
Blueprint hit the ground running Wednesday night with a rousing example of what it can do and what it can be.